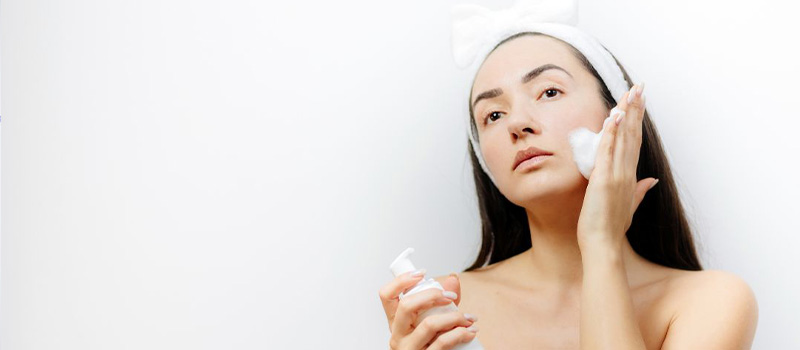 Double cleansing: what is it and why is it so important?
Cleansing your face is the most important step of your daily skincare routine. This is because by cleansing your face, you remove dirt, sweat, makeup, waste products, and air pollution. If you do not do this, there is no point for you to apply other skincare products to your skin. Without cleansing, these products cannot do their job. But is it really necessary to cleanse your face twice in a row? And for whom is it important? I'd like to tell you more about this.
What is double cleansing?
Double Cleansing is cleansing your skin twice in a row with different skin cleansing products. The first cleanser removes excess dirt, sebum, and makeup. The second cleanser really cleans your skin well. It is recommended to start with a general mild water-based or oil-based cleanser and then use a cleanser suitable for your skin condition as it can specifically address a skin problem. After double cleansing, your skin is ready to absorb active ingredients.
Why is double cleansing important?
The goal of double cleansing is to get smooth and wrinkle-free skin at any age. So smooth that it looks like there is a filter over it. Insta proof in other words! Who wouldn't want that? The idea of cleansing twice originated in Korea. Korean women are known for their beautifully groomed skin. So this phenomenon has spread around the world and double cleansing has become an important concept in the beauty world.
For whom is double cleansing most important?
For those with acne-prone or oily skin or those who usually wear a lot of makeup, double cleansing is actually a must! You rid your skin of makeup and/or blackheads first and then proceed to really cleanse your skin. Think of it this way: the more makeup you wear, the more your pores get clogged, the more important double cleansing is for you!