Good facial care consists of more than just applying a cream every morning. For radiant skin, it is important to cleanse, nourish and protect your skin. Het Cosmetic House offers an extensive range.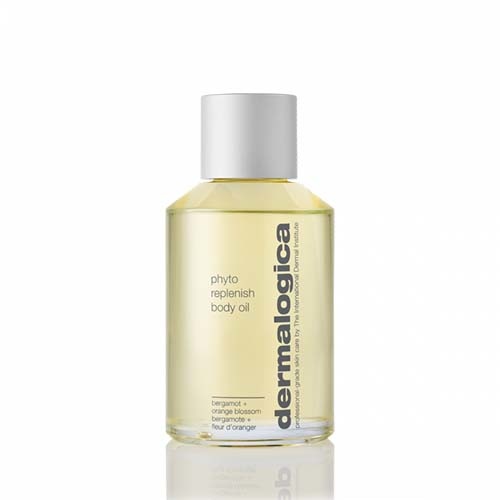 Dermalogica Phyto Replenish Body Oil 125ml
Phyto Replenish Body Oil Daily exposure to environmental factors such as heating and stress leaves the skin feeling tired and dehydrated. Phyto Replenish Body Oil is rich in nourishing and repairing ingredients that moisturize the skin and protect the barrier lipid layer. Orange blossom and orange, for example, provide a delicious, lightly scented body oil that is packed with antioxidants and delivers silky smooth skin. The benefits of Phyto Replenish Body Oil: Lightly scented body oil Provides a silky soft skin Nourishes and repairs the skin Packed with antioxidants Contains among others Avocado oil, Sandalwood How to use Phyto Replenish Body Oil: Massage gently on dry skin or add a few drops in your wet hands and create soft body milk.  
Why use body milk?
Daily showering and exposure to heat and cold draw moisture from the skin. Result: dry skin. We recommend using body milk to prevent this and keep your skin in good condition.
Body milk has a high-fat content, making it rich in nourishing products and suitable for dry skin. Do you suffer from dry skin and want to take care of it? Then choose delicious moisturizing body milk.