Good facial care consists of more than just applying a cream every morning. For radiant skin, it is important to cleanse, nourish and protect your skin. Het Cosmetic House offers an extensive range.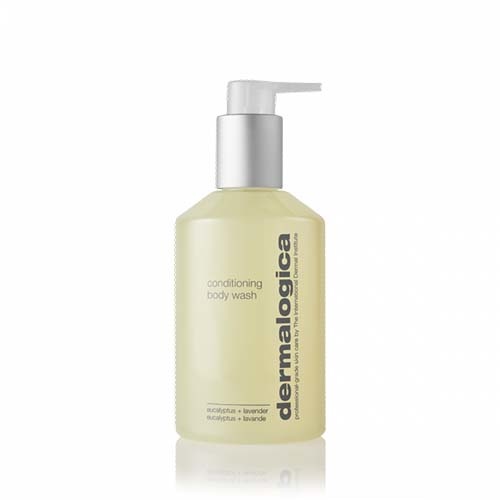 Dermalogica Conditioning Body Wash 295ml
Conditioning Body Wash This rich, nourishing body wash is skin neutral (pH value is equal to that of the skin), making it gentle on your skin. Body Conditioning Wash is suitable for the entire body and can be used in the shower or as a hand soap. Thanks to aromatic oils, your senses are stimulated while they thoroughly clean the skin without damaging the skin barrier. Pro-Vitamin B5 and Sandalwood, for example, take care of the skin and leave a fresh, radiant skin. The benefits of Conditioning Body Wash: A body wash that stimulates the senses Can be used as a hand soap Cleanses and softens the skin Soap-free cleaning formula (pH skin neutral) Suitable for all skin types How to use Conditioning Body Wash: Put a small amount in damp hands. Massage all over the body until a generous foam is created. It can also be used in the bath.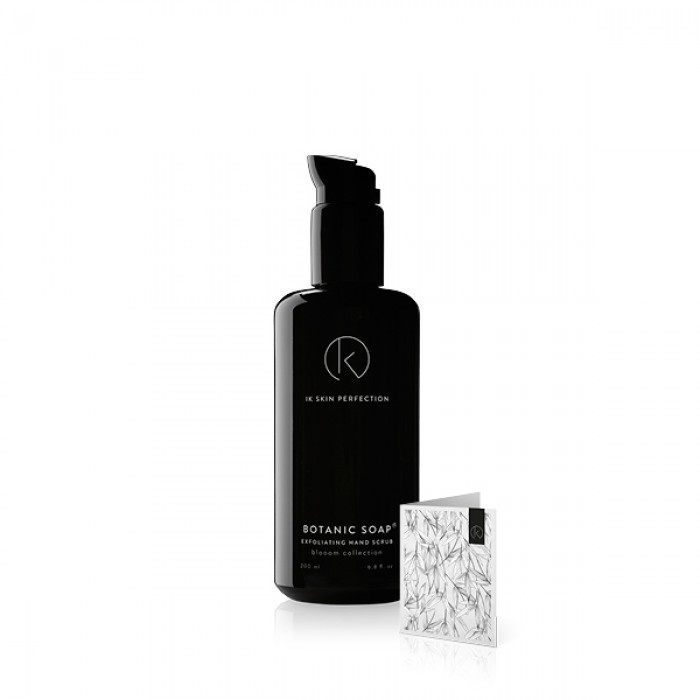 IK Skin Perfection Botanic Soap 200ml
BOTANIC SOAP | EXFOLIATING HAND SCRUB This moisturizing soap scrub is packed with plant and herbal extracts. By adding small bamboo scrub particles you clean your hands in a very mild way. The Soap is dermatologically tested, pH neutral and contains an allergen-free perfume. The benefits of BOTANIC SOAP: Moisturizing & Exfoliating Hand Soap Scrub Packed with plant and herbal extracts pH neutral and contains an allergen-free perfume How to use BOTANIC SOAP: Massage into hands and rinse with lukewarm water. The result is wonderfully clean and soft hands!
Why use hand soap?
All-day long, our hands touch objects. They come into contact with food (leftovers), bacteria, viruses, and fungi. To get your hands fresh and clean, use hand soap. A hand soap makes your hands clean and new and cares for them. Using hand soap daily helps prevent the transmission of infectious diseases and ensures general hygiene. Excessive use of soap can dry out your skin, but good soap cares for the skin of your hands. Do you still get dry hands from frequent hand washing? Then check out our hand creams and hand masks. These will give your hands a silky soft treatment.
Hand washing without water
Would you like to be able to wash your hands, but is it not possible to wash your hands with soap and water? Then take a look at our hand disinfection gels. Hand gels do not require water but give you new and clean hands.