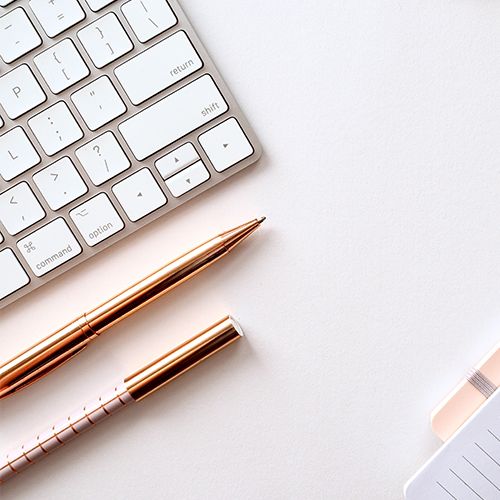 Schrijf je in voor onze nieuwsbrief
Top 10 - Serums
So many serums, it's hard to choose. So check out our top 10 best-selling serums right now. We have various types of serums: vitamin c, retinol, hyaluronic acid, salicyl, glycol, pigment, resveratrol, collagen. You can find a suitable serum for every skin type and every skin desire.
License To Glow Serum.
This glow-packed serum is all you need if you want a fresh, radiant and internally illuminated complexion. The ingredients provide an instantly visible effect. Pineapple fruit extract is mildly exfoliating, hydrating and soothing. The grapefruit extract and marula oil nourish and hydrate the skin and reduce redness. Squalene has an anti-inflammatory effect and also reduces redness.

Satin Beauty Power
24H Instant Beauty Flash: an intensive serum that reduces fine lines and wrinkles. Its energy-boosting active ingredient complexes full of antioxidants and the subtle fragrance experience, leave your skin soft, full of vitality. This skin-firming Beauty Booster provides 24-hour radiance, relaxes your facial features, refreshes your complexion and instantly erases signs of fatigue.

C E Ferulic
Revolutionary Vit C serum with a high concentration of vitamin C and vitamin E that neutralizes harmful free radicals and improves barrier function.
C E Ferulic advanced protection against free radicals and optimizes lipids!
C E Ferulic not only has an antioxidant effect but also improves the appearance of skin aging and photoaging, of lines and wrinkles and combats loss of firmness while brightening the complexion.
€156.75*
%
from

€165.00*

(5% saved)

VITAL C - Hydrating Anti Aging Serum.
A luxurious, silky vitamin C serum that nourishes the skin with essential antioxidants. This bestseller from IMAGE Skincare gives skin a true hydration boost and is packed with antioxidants, giving skin a more even skin tone and a healthy glow. It also combats skin aging by stimulating collagen production.

Medik8 Retinol 3Tr+ Intense
Medik8 Retinol 3Tr+ Intense is a serum containing 0.3% retinol. It supports skin regeneration during the night to effectively rejuvenate the skin. It improves skin texture, reduces lines and wrinkles, evens the complexion and cleanses clogged pores. For youthful, radiant skin!

Triple C Nutrition
Triple C Nutrition, with its two different varieties of vitamin C, fulfills three dual functions: 1) it stimulates new collagen production and protects existing collagen. 2) it bleaches existing hyperpigmentation and helps prevent the formation of new pigmentation. 3) it neutralizes free radicals as an antioxidant while revitalizing vitamin E in the skin. A patented deep delivery system (DDS™) delivers the vitamin C essential for collagen production into the deeper skin layers, while the other stable form of vitamin C takes care of the epidermis, neutralizing free radicals. You will C.
Temporarily out of stock – expected in 2-5 days
Product number:
8436037742798

IK Skin Perfection HYALURON+
HYALURON+ Big Green Favourite is the ultimate thirst quencher for any skin! Maximizes hydration, provides a lifting effect and accentuates facial contours. Intensive and constant hydration visibly reduces signs of dehydration and expression lines and reduces the risk of skin irritation caused by lack of moisture. Skin resistance improves and the skin regains its firmness in a short period of time.
Thanks to the addition of Matcha, the skin is also optimally protected against free radicals and premature aging is prevented.
Temporarily out of stock – expected in 2-5 days

Extenso Lifting Prime Serum.
This serum elevators and firms facial contours. Fine lines are filled and smoothed by high-quality algae and proteins. Also ideal as a primer for even and long-lasting makeup results. Lifting Prime Serum provides a radiantly smooth complexion.

Opulence Serum
Opulence Serum is a serum that improves skin evenness, clarity and firmness, making camouflaging unnecessary. In the places where skin aging first manifests itself such as around the eyes, neck, decolette and hands, the Opulence Serum provides extra vitality, an even complexion and visible regeneration.
Among other ingredients, the Opulence serum contains Wonderlight™. This ingredient ensures that excessive pigmentation and skin discoloration is addressed deep into the core.

Juliette Armand Retinoid C Serum.
In this serum, pure Retinol, or vitamin A, and vitamin C are combined. These two powerful ingredients have an intensive action against skin aging. It stimulates skin regeneration so that wrinkles and fine lines are visibly reduced. Its strong antioxidant properties neutralize both the action of free radicals and oxidative damage to collagen and elastin fibers.