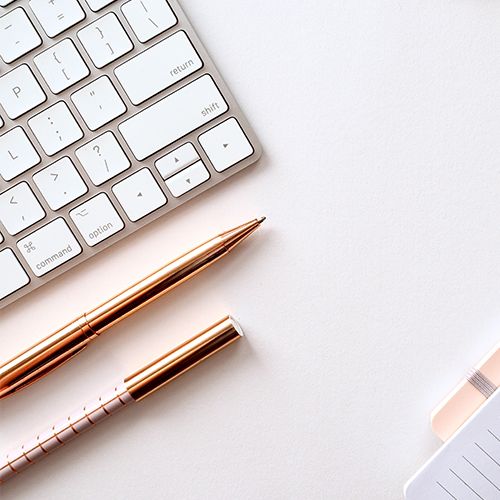 Schrijf je in voor onze nieuwsbrief
Top 10 - Facial Lotions
So many facial lotions, it's hard to choose. So check out our top 10 best-selling facial lotions right now. We have several facial lotions: emulsion, tonic and spray. You'll find a suitable face lotion for every skin type.
hannah Sensitive Skin Lotion
Sensitive Skin Lotion is a refreshing, ultra-soft alcohol-free lotion that you can use after cleansing with the Cleansing Milk. This lotion soothes the skin and the structure of your pores is visibly refined. In addition, this lotion increases the resistance of your skin's natural protective layer. Apply the Sensitive Skin Lotion to a cotton pad and use it to cleanse the entire skin. You can also apply the Sensitive Skin Lotion to your hands and massage the face with it, this has a very soothing effect. Do not rinse with water. The Sensitive Skin Lotion is also very suitable for an eye compress.

Cenzaa Velvet Mist
Velvet Mist is a 2-in-1 formula of revitalizing, soothing and nourishing lotion that also ensures transport of active ingredients into the skin. Velvet Mist has refreshing with antioxidants, moisturizing and skin improving properties works invigorating, moisturizing and stimulates the absorption and effectiveness of your skin improving products after cleansing. Suitable for all skin types.
Temporarily out of stock – expected in 2-5 days

Extenso Intense Soft Lotion
Extenso Intense Soft Lotion is a mild, refreshing lotion because of its intensively soothing and softening action a benefit for all skins. Extenso Intense Soft Lotion contains natural active ingredients such as allantoin and aloe vera. Moisture binding and acidity restoring ingredients provide natural balance to the skin.
This Lotion provides refreshing cleansing and stimulates skin functions. Extenso Intense Soft Lotion, with its soothing action, is ideal for normal and/or dry skin.
Temporarily out of stock – expected in 2-5 days

Image Skincare Clarifying Lotion
Clear Cell - Clarifying Lotion a daily oil-free light cream to combat overproduction of sebum and bacteria. A blend of antioxidants that improves hydration and acne skin. With natural skin brighteners that reduce redness and acne lesions.

Extenso Impurity Fluid Solution 50ml
This ultra-light fluid based on white tea, tea tree, vitamin B, hamamelis, chamomile and chestnut oil helps control acne skin. Extenso Impurity Fluid Solution conditions and protects the skin, regulates sebum production, is anti-inflammatory and healing without drying the skin.
Temporarily out of stock – expected in 2-5 days

Blemish+Age Toner
Blemish+Age Toner is a purifying solution with lipohydroxy acid, exfoliates and refines skin texture.
Blemish + Age Solution is designed for aging skin that suffers from blemishes. It is formulated from a triple combination of exfoliating ingredients (lipohydroxy acid, glycolic acid and salicylic acid) to efficiently remove excess residue and surface cells in order to unclog pores.
€39.90*
%
from

€42.00*

(5% saved)

Murad Hydrating Toner
Murad Hydrating Toner is an alcohol-free toner that replenishes moisture and refreshes the skin, preparing it for skin care products.The light, hydrating toner restores pH balance and neutralizes impurities.

Medik8 Press & Glow Toner
Medik8 Press & Glow Toner is a hydrating PHA toner for daily exfoliation of the skin's surface and leaving your skin glowing throughout the year.
No more sticky, drying toner. Say yes to the powerful toner with acids perfect for everyone.
Temporarily out of stock – expected in 2-5 days

Skin Balancer Toning Lotion.
Impure skin deserves an innovative gel-to-liquid formula that leaves your skin toned and mattified with lasting results. Unleash everyday radiance with our signature Fusion-Biotics © technology and vitamin C, and experience exceptionally soothing benefits, blemish and pore refinement and reduction of excess oil with every application.

Mesoestetic Hydratonic Mist
Mesoestetic Hydratonic Mist is the updated version of the Hydratonic now in a convenient spray bottle. Suitable for all skins. Balancing, anti-pollution, hydrating facial mist toner. Completes facial hygiene and strengthens the balance of the skin's microbiota.