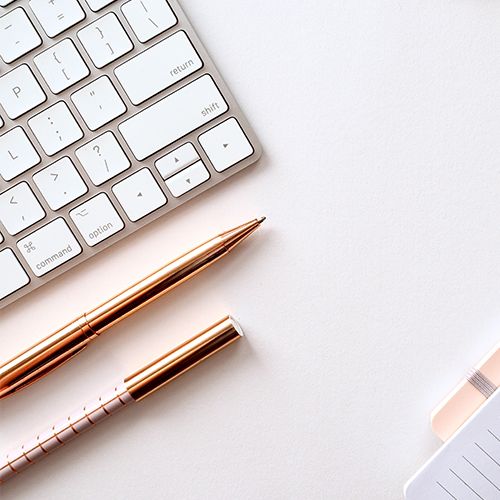 Schrijf je in voor onze nieuwsbrief
Top 10 - Face masks
So many face masks, it's hard to choose. So check out our top 10 best-selling face masks right now. We have a variety of face masks: relaxing face masks, cleansing face masks, night masks, calming face masks etc. You can find a suitable face mask for every skin type and every skin desire.
Cell Renewing Mask
D-SKIN's Cell Renewing Mask is a revitalizing and hydrating mask that revitalizes your skin. The mask contains the patented DDS multivitamin technology that penetrates the deepest layers of the skin and releases active ingredients into the right layers. The unique combination of vitamins A, C and E uniquely approach the skin, providing an anti-aging boost, hydration, smoothing and repairing the skin.
This mask is suitable for all skin types
Temporarily out of stock – expected in 2-5 days

DOUBLE+ | SOS Overnight Mask.
IK Skin Perfection DOUBLE+ is a 2-in-1 cream mask that is specifically formulated with the aim of significantly hydrating dry, irritated skin and strengthening its barrier function. The skin feels more comfortable and looks healthier. DOUBLE+ can be used perfectly after intensive treatments to soothe red and sensitive skin. IK Skin-Perfection DOUBLE+ is suitable for all skin types; especially dehydrated/sensitive/irritated skin.
Temporarily out of stock – expected in 2-5 days

Delight Touch
An intensely hydrating, refreshing, nourishing mask for energized and radiant skin. It improves skin tone and makes the skin smoother and firmer.
With its rich texture, this delicious mask has a pleasant fragrance sensation. Also very suitable as an intensive Sleeping Mask, mask, and night care in 1!

Extenso Intense Moisture Mask
Extenso Intense Moisture Mask is moisture restoring and regulates the moisture balance while preventing evaporation of moisture in the skin. It also helps the skin retain moisture. Thanks to its unique composition, Extenso Intense Moisture Mask is suitable for all skin types and is especially suitable for dehydrated skin. By adding Allantoin, the mask has a regenerating and restorative effect.

Vital C - Hydrating Overnight Masque
Vital C - Hydrating Overnight Masque night cream contains a triple mineral complex that nourishes and conditions the skin for a vital glow. While you sleep, the gel moisturizes the skin and allows essential ingredients to be absorbed into the skin. Blue-green algae extract, a natural form of retinoid, reduces fine lines and creates flawless skin. Hematite and malachite offer unique nurturing properties for tired skin. Wake up to intensely hydrated and radiant skin.

Phyto Corrective Masque
Phyto Corrective Masque is an intensive, soothing facial mask that cools the skin, intensively softens the skin and restores its natural radiance and softness.
Phyto Corrective Masque contains a high concentration of plant extracts, soothing dipeptide and hyaluronic acid to intensively soothe the skin and temporarily replenish its activity. This intensive, soothing facial mask cools with touch, intensively softening the skin and restoring its natural radiance and softness.
€66.50*
%
from

€70.00*

(5% saved)

hannah Hydro Balancing Mask
To maintain or obtain good skin condition, it is important that the skin has sufficient moisture. Too dry skin is a "target" for obtaining all kinds of skin conditions and also does not feel comfortable.

Rawa Secrets Revital Anti-Aging Mask.
A luxurious cream mask that softens and restructures the skin by accelerating the path of new, young cells to the skin's surface. This gentle, yet powerful mask formulated with natural stem cells from the butterfly plant (Buddleja stems), Vitamin A and Hyaluronic Acid, among others, rids the skin of impurities and reveals renewed, refreshed and vibrant skin. The Revital Anti-Aging Mask visibly reduces wrinkles and makes skin firmer and more radiant.

Medik8 Natural Clay Mask
Medik8 Natural Clay Mask is a purifying clay mask to intensively cleanse skin and refine pores, is rich in natural clay and absorbs excess sebum and impurities.
Natural Clay Mask is a wonderful skin treat that deeply cleanses and refreshes all skin types, as well as skin prone to acne. Acne occurs when a pore becomes clogged with oil and skin cells, creating the perfect environment for acne-causing bacteria. Bentonite clay can absorb oil and impurities to purify pores.

Murad Clarifying Mask
Murad Clarifying Mask is a natural, clay-based formula where irritation is reduced and the emergence of pimples is minimized through the active ingredient sulfur. In addition, the high-quality ingredients are licorice extract which reduces redness, zinc oxide which promotes healing and kaolin and bentonite which absorb oil and blemishes.