Good facial care consists of more than just applying a cream every morning. For radiant skin, it is important to cleanse, nourish and protect your skin. Het Cosmetic House offers an extensive range.
What does a serum with hyaluronic acid do for your skin?
If you buy a serum, the chances are that the substance hyaluronic acid has been added. This ingredient's main property is that it can retain moisture well so that the effect on the skin is almost immediately visible. The skin becomes smoother, small wrinkles fade, and the facial skin quickly looks younger and more vital. Nevertheless, it is essential to buy a serum to look at the ingredient hyaluronic acid and choose a product that suits your skin type. Hyaluronic acid boosts the skin quickly by adding moisture, but the additional ingredients are also essential to maintain this effect for as long as possible. Think of ingredients that leave a caring layer on the skin and prevent active substance hyaluronic acid from disappearing too quickly.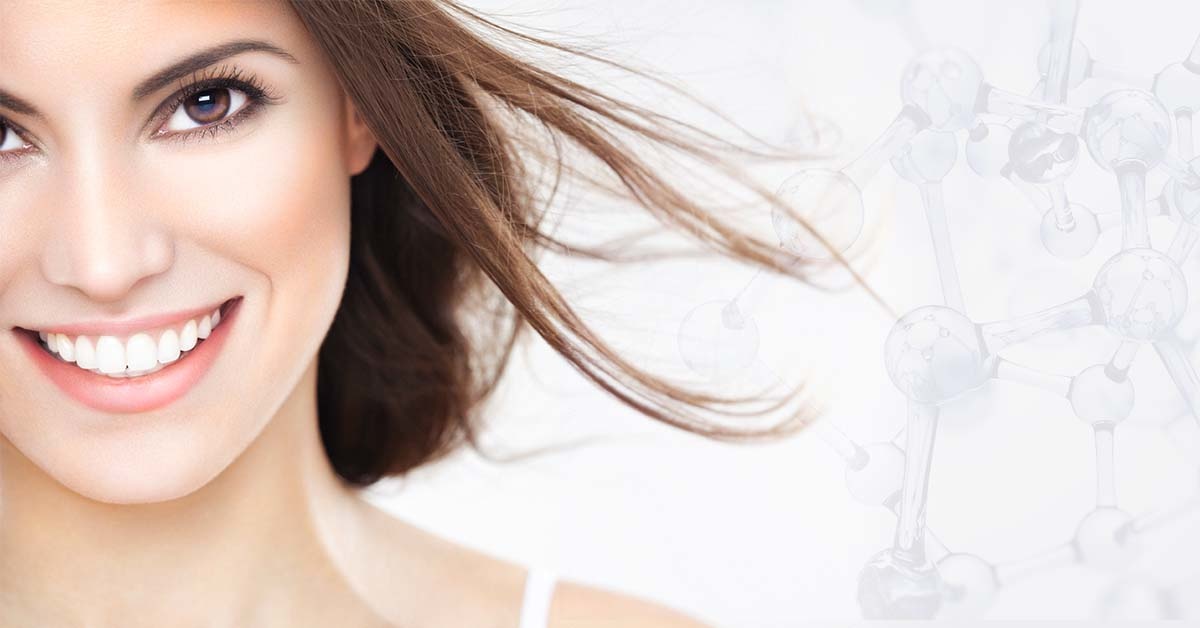 The tolerance of hyaluronic acid
The active ingredient hyaluronic acid is very well tolerated and is rarely the cause of a hypersensitivity reaction. This is because hyaluronic acid is a body substance that we find not only in the skin but also in our joints and connective tissue. Hyaluronic acid is, therefore, suitable for all skin types, even skin with eczema or rosacea. The moisturizing hyaluronic acid properties ensure that the skin remains in balance and that the barrier is strengthened. This allows the skin to recover and become stronger. A serum with hyaluronic acid is therefore particularly suitable for use after laser treatment, peeling or microdermabrasion. Scars, hyperpigmentation, and sunburn can also be treated with a serum containing hyaluronic acid.
The soothing properties of Hyaluronic Acid
A serum with hyaluronic acid is widely used in the treatment of skin with acne or rosacea. Hyaluronic acid is not only moisturizing but strengthens and protects the barrier, making the skin less sensitive to external influences. Present skin bacteria are less likely to cause damage. The daily use of a suitable serum with hyaluronic acid will ensure that the facial skin is calmed and restored more easily and quickly. Hyaluronic acid is also widely used in combination with vitamin C to target skin problems such as acne, rosacea, and red skin. A good example of such a product is Image Skincare Ormedic - Balancing Anti-Oxidant.
The choice for the best serum with hyaluronic acid
Always choose a serum suitable for the skin problem you want to treat and that matches the products you use every day. So grab your day and/or night cream and take a good look at the ingredients. Do you benefit from it, do you see improvement, or are you looking for a product with that little extra? What you expect from serum is important. Do you want to reduce skin irritation, refresh pale skin, or fight wrinkles? In our overview, you will find all serums at a glance, and you can make your own choice by ticking the skin problem that you are suffering from on the left side of the page. Once you have chosen, follow the instructions carefully and use the product regularly for the best effect.
Watch on youtube
A serum with hyaluronic acid, retinol, and vitamin C.
The main ingredients for serum are well known. Hyaluronic acid has a moisturizing effect, strengthens the skin barrier, and reduces wrinkles. Retinol, also called vitamin A, stimulates cell renewal. Vitamin C as an ingredient is praised for its stimulating effect on collagen production in the skin and its anti-inflammatory effect, preventing skin damage. Other commonly used substances are vitamin E, green tea, omega fatty acids, and aloe vera. Are you looking for a suitable serum with hyaluronic acid, but you cannot find it completely, contact us? We are happy to look with you and look for a serum that suits your skin type and the products you already use.