Good facial care consists of more than just applying a cream every morning. For radiant skin, it is important to cleanse, nourish and protect your skin. Het Cosmetic House offers an extensive range.
SkinCeuticals
The SkinCeuticals brand products have been developed in collaboration with science to improve and protect the skin. SkinCeuticals founder Dr. Sheldon Pinnell, in addition to his profession as a professor of dermatology at a private research university in Durham, was also the founder of SkinResearch and the co-founder of FibroGen. His groundbreaking research into the causes of skin damage and its active treatment with antioxidants has been published in leading scientific magazines. The investigations of Dr. Sheldon Pinnell mainly focused on the absorption and effect of antioxidants in the skin, protecting the skin from the harmful influence of the sun and combating skin ageing. The results of these studies are converted into advanced products that can be used by professionals as well as at home.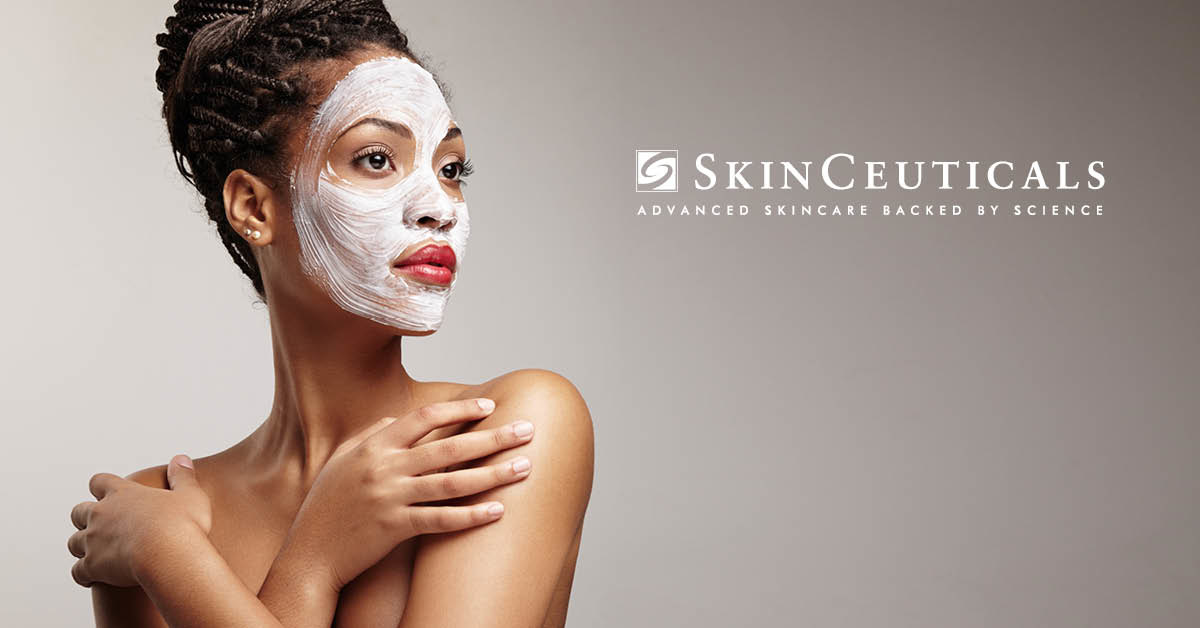 Protection against skin damage with the help of antioxidants
Every person has a 'reservoir' of antioxidants in the cells of his or her skin. It is these antioxidants that should protect the skin when needed. Think of protection against dehydration, cold, or damage from the sun. But the amount of antioxidants in the skin is generally not enough; this is partly due to our modern lifestyle and partly due to personal genetic predisposition. However, it is not only external influences that can cause us to have too few antioxidants in the skin. Stress, incorrect nutrition, and too little exercise also have an impact. The effect will become apparent over time. Blemished irritated skin, wrinkles, hyperpigmentation, and sagging can then be the result. Preventing skin protection against this damage is a prerequisite according to the SkinCeuticals studies, and the right antioxidants can help with that.
The SkinCeuticals philosophy in three steps
A good daily skincare routine is essential for anyone who wants to avoid skin damage. That is why SkinCeuticals has divided its products into three different categories. Prevent skin damage, treat existing skin problems, and actively protect the skin.
SkinCeuticals products that fall under the preventive prevention of skin problems are serums. These products neutralize harmful external influences and actively work against a dull complexion, dark circles, hyperpigmentation, and more.
With these products, existing skin problems are actively addressed so that the skin has the opportunity to recover. In this series, we, therefore, find besides creams also serums and light emulsions to treat and correct the skin.
Protecting the skin from the harmful effects of the sun goes beyond just preventing sunburn. After all, UVA / UVB rays accelerate the process of skin ageing and are also a significant cause of hyperpigmentation and skin cancer. In the range of SkinCeuticals, we find creams and fluids that spread easily, protect the skin well, and make it feel soft.
Additional products
The cleaning ingredients in the cleansers of SkinCeuticals have been extensively tested. They cleanse thoroughly but gently, leaving the skin feeling clean and fresh.
SkinCeuticals Moisturizers
SkinCeuticals always combines the use of a delicious moisturizing day cream with a serum. After cleansing the skin with a cleanser, first apply the serum, followed by the daily moisturizing moisturizer.
Het Cosmeticahuis
SkinCeuticals and other scientifically researched product lines such as Image Skincare, Dermalogica, hannah, Mesoestetic, Neoderma, and Cenzaa help us to treat existing skin problems in the best possible way. We see our skin radiant again as our calling. Do you suffer from a skin problem such as sun damage, wrinkles or dark bags, and are you curious about what the SkinCeuticals brand can do for you, please feel free to contact us, this can be done by telephone. The various SkinCeuticals products work best when used in the correct order and combination. If you have any questions about this, please contact us.