Good facial care consists of more than just applying a cream every morning. For radiant skin, it is important to cleanse, nourish and protect your skin. Het Cosmetic House offers an extensive range.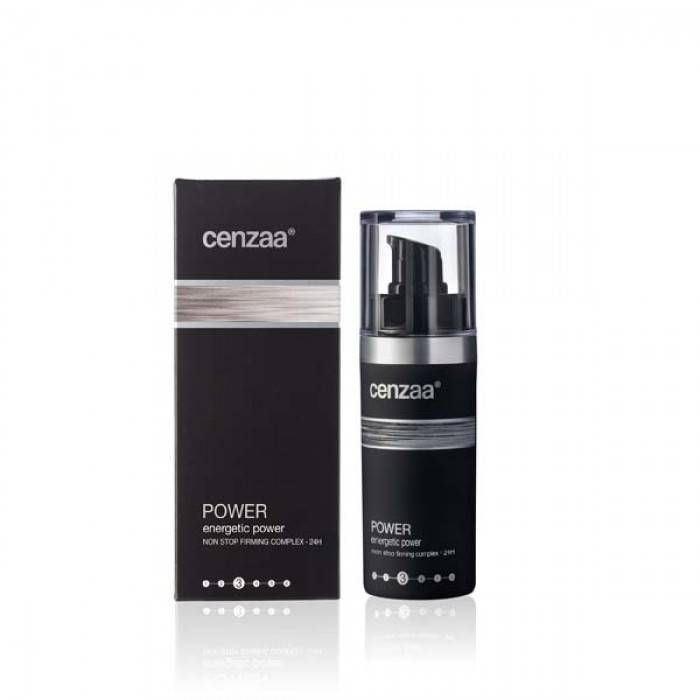 Cenzaa Energetic Power 30ml
Cenzaa Energetic Power Cenzaa Energetic Power - Instant reinforcement at your fingertips!Cenzaa Energetic Power [24H Non-Stop Firming Complex] is a very intensive anti-ageing serum that provides rejuvenation, vitality, optimal firming and a radiant, even complexion. Due to its natural therapeutic ingredients, Energetic Power creates a lifting effect! The benefits of Cenzaa Energetic Power: Instant laser-like lift effect Twofold Rejuvenation Contour Enhancement and Firming Fades skin discolourations Tension and nutrition How to use Cenzaa Energetic Power: For everyday use. Spread the serum over cleansed skin every morning and evening and finish with your favourite Cenzaa cream if desired. Important ingredients: Pearl Extract: Consists of freshwater pearls and mineral salts. Slows down the skin ageing process and makes the skin smooth, soft and radiant 3D Laser-Like Lifting: immediately gives a firming effect and softens fine wrinkles 4D Age Repair Complex: Peptides stimulate collagen production, reduce the depth of wrinkles, improve skin tone, make skin smoother, thicker and firmer Skin type: Mature and older skin, For men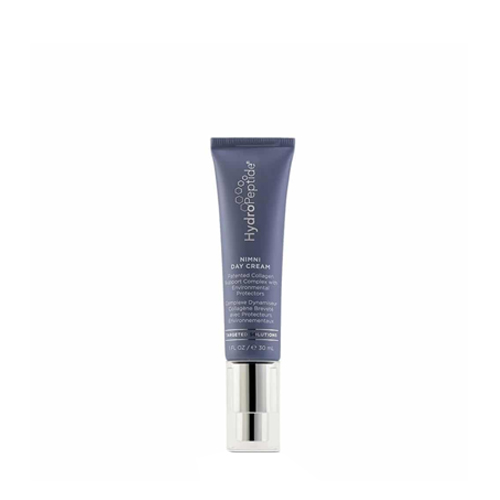 HydroPeptide Nimni Day Cream 30ml
HydroPeptide Nimni Day Cream Discover Nimni technology and significantly improve the appearance, fullness and elasticity of your skin. This cream uses Dr. Marcel Nimni's revolutionary research on collagen with peptides to rejuvenate the skin and reduce fine lines and wrinkles. In addition, the remedy optimizes collagen production through an exclusive and patented amino acid complex. Benefits of Nimni Day Cream: Combines Dr. Marcel Nimni's revolutionary research on collagen with peptides to rejuvenate the skin and reduce fine lines and wrinkles Helps improve the fullness and elasticity of the skin Helps optimize collagen production via an exclusive, patented amino acid complex How to use Nimni Day Cream: Morning and/or evening (if Nimni Cream is not appropriate for your skin) apply a small amount to a clean face and neck May also be used around the eyes This is an intermediate step so always use a moisturizer and SPF afterwards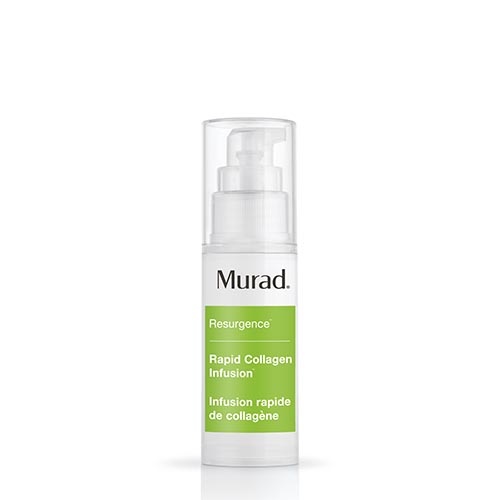 Murad Rapid Collagen Infusion 30ml
Murad Rapid Collagen Infusion Murad Rapid Collagen Infusion is a fast-acting anti-aging care that tackles wrinkles and loss of firmness. Gives more volume to the face, supports the natural recovery of college level. The Benefits of Murad Rapid Collagen Infusion: anti aging gives volume tackles firmness reclaimed collagen level This is how you use Murad Rapid Collagen Infusion: Apply an even layer daily on the neck, face and décolleté, after Cleansing / Toning. For optimal results, apply a Murad Step 3 moisturizer and a sunblock during the day.
What is collagen?
Collagen is naturally present in the skin. The collagen in the skin ensures that the skin remains elastic, which makes for radiant and full skin.
Why a serum with collagen?
After age 25, the collagen production in your skin decreases. The result: the connective tissue and muscles become weaker. This results in less tight skin with more wrinkles.
For youthful, radiant, and complete skin, it is therefore essential to give the collagen production in your skin a helping hand. You can do this with a collagen serum.
The benefits of collagen
Provides a firm and youthful-looking skin
Reduces wrinkles and fine lines
Creates a full and radiant skin