Good facial care consists of more than just applying a cream every morning. For radiant skin, it is important to cleanse, nourish and protect your skin. Het Cosmetic House offers an extensive range.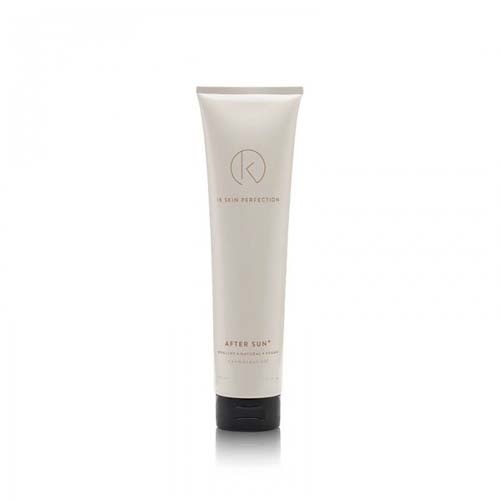 IK Skin Perfection AFTERSUN 150ml
IK Skin Perfection AFTERSUN The AFTER SUN balm soothes heated skin, nourishes, makes it supple and moisturizes intensively. Restores the skin after sunbathing from harmful influences of the sun. The AFTER SUN provides a silky soft feel without leaving a greasy layer. The formula is 100% natural, vegan and microplastic free. AFTER SUN is dermatologically tested, perfume-free and suitable for all skin types. The formula is very suitable for even the most sensitive skin and for children. AFTER SUN protects against UV-induced free radicals and premature skin aging. The advantages of the AFTERSUN Provides instant relief from sunburnt skin Effectively calming and soothing Will be recorded quickly Does not stick Protects against free radicals and premature skin aging How to use the AFTERSUN After sun exposure, apply to the skin and distribute evenly. In case of burns, let the skin cool down for a while and then apply the AFTERSUN in a thin layer. Preferably apply a thin layer of AFTERSUN to the skin every few hours for an extra soothing and restorative effect. Skin type Suitable for all skin types.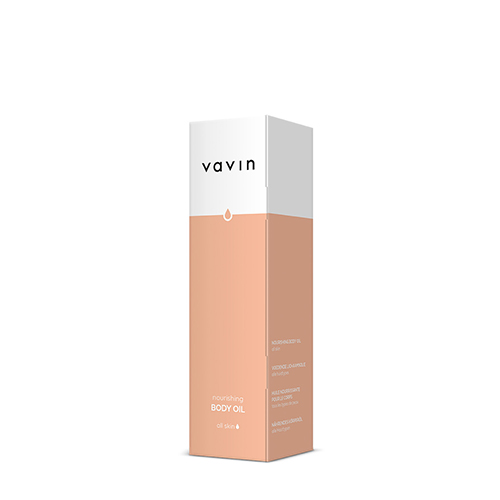 Vavin Nourishing Body Oil - All Skin 110ml
Vavin Nourishing Body Oil - All Skin This unique product consists of 100% apricot oil obtained from apricot kernels. The oil provides extra intensive nourishment for dry skin and combats moisture loss. This oil is a 100% pure product with no other additives, making this product particularly suitable for dry, sensitive skin and skin that is out of balance. The oil is rich in fats and vitamin E, making it a good source of nutrition for your skin cells. Vitamin E is also a powerful antioxidant and reduces pigmentation spots. The benefits of Vavin Nourishing Body Oil - All Skin 100% pure apricot oil: suitable for sensitive skin; Rich in fats and vitamin E to nourish skin cells; Multi-purpose. How to use Vavin Nourishing Body Oil - All Skin. Use pure on face or body, or mix a drop through your Vavin night cream or body lotion for extra nourishment; Also mix with Vavin cleansers to give an extra boost to your cleansing routine. Tips The Nourishing Body Oil can also be used as an aftersun. The high percentage of vitamin E in this apricot oil protects the skin from the harmful effects of the sun. Vitamin E functions in the skin as an antioxidant, counteracting free radical damage (caused by UV light) and preventing further oxidative stress in the skin. Think wrinkles, hyperpigmentation, dehydration and irritation.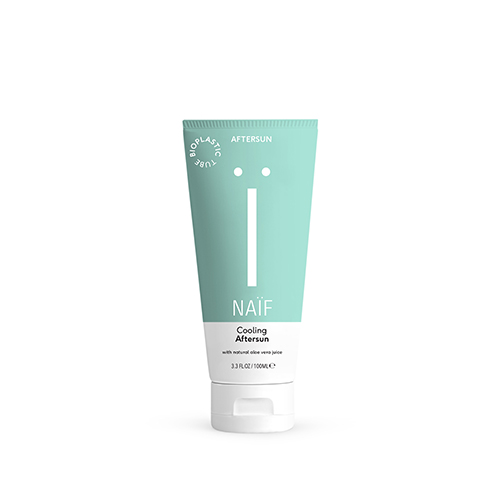 Naïf Cooling After Sun Gel 100ml
Naïf Cooling After Sun Gel Naïf Cooling After Sun Gel soothes, moisturizes and repairs the skin after a sunny day. Because, the sun is lovely. But where you use a sunscreen as a precaution, you use an aftersun afterwards. Aloe Vera provides cooling and recovery, glycerine for hydration. This keeps even the most sensitive skin soft and supple. Exactly what the skin needs after exposure to UV rays. Also nice: absorbs quickly and does not leave a sticky layer. By the way, did you know that you can also use the After Sun Gel if you are not burned? Pure for hydration. If your skin has been through a lot, or has been burned, it is better to go for a gel than, for example, an oil-based product. Because this way the heat can leave the skin better. The benefits of Naïf Cooling After Sun Gel Natural ingredients Soothes, hydrates and heals the skin Based on Aloe Vera juice and vegetable Glycerine For the whole family Suitable for face & body Absorbs quickly and feels airy Without microplastics, mineral oils or silicones For all skin types, including sensitive skin With soft allergen-free Naïf fragrance Developed and produced in the Netherlands 100% vegan and ocean friendly Dermatologically tested In tube of bioplastic based on sugar cane How to use Naïf Cooling After Sun Gel Apply liberally after sun exposure. Especially in places that have had a lot of sun. Repeat if the skin still feels dry. Tip: Keep the aftersun in the fridge for extra cooling. Ingredients Aqua/Water, Glycerin, Methylpropanediol, Cetearyl Alcohol, Glyceryl Stereate Citrate, Cetyl Alcohol, Parfum/Fragrance, Allantoin, Aloe Barbadenis Gel/Aloe Barbadensis Leaf Juice Powder, Xanthan Gum, Caprylyl Glycol, Phenylpropanol, Lecithin, Lactic Acid, Sodium Hydroxide.
What is aftersun?
After a day of tanning at the beach or a sun-drenched day outside, your skin may need a moisturizing, soothing, and cooling cream.
An aftersun is then the perfect product. Aftersun is a cream or gel with cooling (often aloe vera), soothing and moisturizing ingredients (hyaluronic acid and glycerin). Aftersun can relieve sunburn and help soothe dry, red, and sensitive skin.
What does aftersun do?
Moisturize: when your skin is exposed to sunlight, it can quickly feel dry and tight. This is because your skin's moisture balance is disrupted. The moisturizers in aftersun restore your skin's moisture.
Soothe: the cooling ingredients found in an aftersun have a refreshing and calming effect on the skin.
Help you keep your tan longer: the primary function of an aftersun is to moisturize the skin; this prevents your skin from flaking and allows you to keep your tan longer.
Aftersun does not help to combat premature skin aging and repair damage to your cells. Aftersun can never heal your skin after a sunburn. Therefore, it is essential not to use aftersun as an aid against the sun but to prevent sunburn by applying enough sunscreen while sunbathing permanently.
How often should you apply aftersun?
After a day of sunbathing, it is first essential to take a lukewarm shower before applying aftersun. This will wash the sunscreen off your skin and open up your pores. This will help the heat leave your body, and your skin absorbs the aftersun better, providing extra hydration.
Lubricate your body generously with aftersun and massage it in. If necessary, you can repeat this every hour so that your skin is extra hydrated and soothed.
Can you use body lotion instead of aftersun?
No. Unlike aftersun, body lotion does not cool. Moreover, oily products such as body lotion and body cream retain heat. Especially if you have been badly burned, it is better to use aftersun. Do you not have this in the house? Then use body lotion to hydrate your skin, but make sure you choose a water-based lotion without perfume and alcohol. This prevents your skin from becoming even more irritated and itchy.