Good facial care consists of more than just applying a cream every morning. For radiant skin, it is important to cleanse, nourish and protect your skin. Het Cosmetic House offers an extensive range.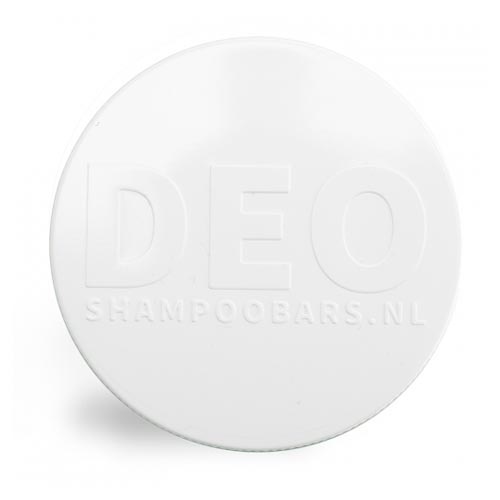 Shampoo Bars Natural Deodorant Pure Cotton 50gr
Sustainable deodorant Are you looking for a less polluting way of deodorant? Then you are exactly in the right place. With this can, you are more than 2 to 3 months underarm fresh! That is something different than a polluting spray can. Is the can empty? Then you can easily reuse it as a storage/travel tin for your Shampoo, Body, or Conditioner Bar! About the deodorant Our deodorant is suitable for sensitive skin and is based on natural ingredients such as coconut oil, beeswax, and corn starch powder (absorbs perspiration). The soft and caring ingredients are perfect for the sensitive skin of your armpits. They have something to endure! Think of hair removal and alcoholic products. Our deodorant does not contain harmful synthetic substances, which is great! The natural ingredients make this deodorant a responsible choice: good for you and the environment. What else you should know about our deodorant: ✓ Easy to carry✓ No more polluting bottles✓ It lasts 2 to 3 months✓ Made in the Netherlands How to use deodorant from a can: The deodorant is easy to apply and dose (a small dab on your fingertip is enough). Spread well and let it soak in for a while. The soft and neutral scent provides a clean and fresh feeling and is lightly present. Store in a dry, dark place that is not too warm and recycles by disposing of the aluminum that can come with the plastic waste. Ingredients in this natural deodorant (50 grams): Zea Mays Starch, Cocos Nucifera Oil*, Cera Alba, Caprylic/Capric Triglyceride, Olea Europaea Fruit Oil, Sodium Caproyl/Lauroyl Lactylate, Glyceryl Caprylate, (Natural) Parfum, Macadamia Seed Oil Polyglyceryl-6 Esters Behenate, Triethyl Citrate, Hypericum Perforatum Extract, Tocopherol, Helianthus Annuus Seed Oil* *Organic
What is deodorant?
Deodorant is a product that helps you deal with unpleasant (sweat) odors under your armpits and regulates the amount of sweat.
Deodorant comes in all shapes and sizes: roller, stick, spray, or bar. Go for the deodorant that suits you.