Good facial care consists of more than just applying a cream every morning. For radiant skin, it is important to cleanse, nourish and protect your skin. Het Cosmetic House offers an extensive range.
Peeling is a treatment of the face in which a thin layer of the top skin layer is removed gently. A peel stimulates cell renewal and removes dead skin cells. This ensures that imperfections are removed from the face and that wrinkles, acne, scars, or other spots on the skin are less visible. The skin looks smoother, smoother, and more beautiful after using a peeling. The pores on the face are also less visible after treatment with a peeling.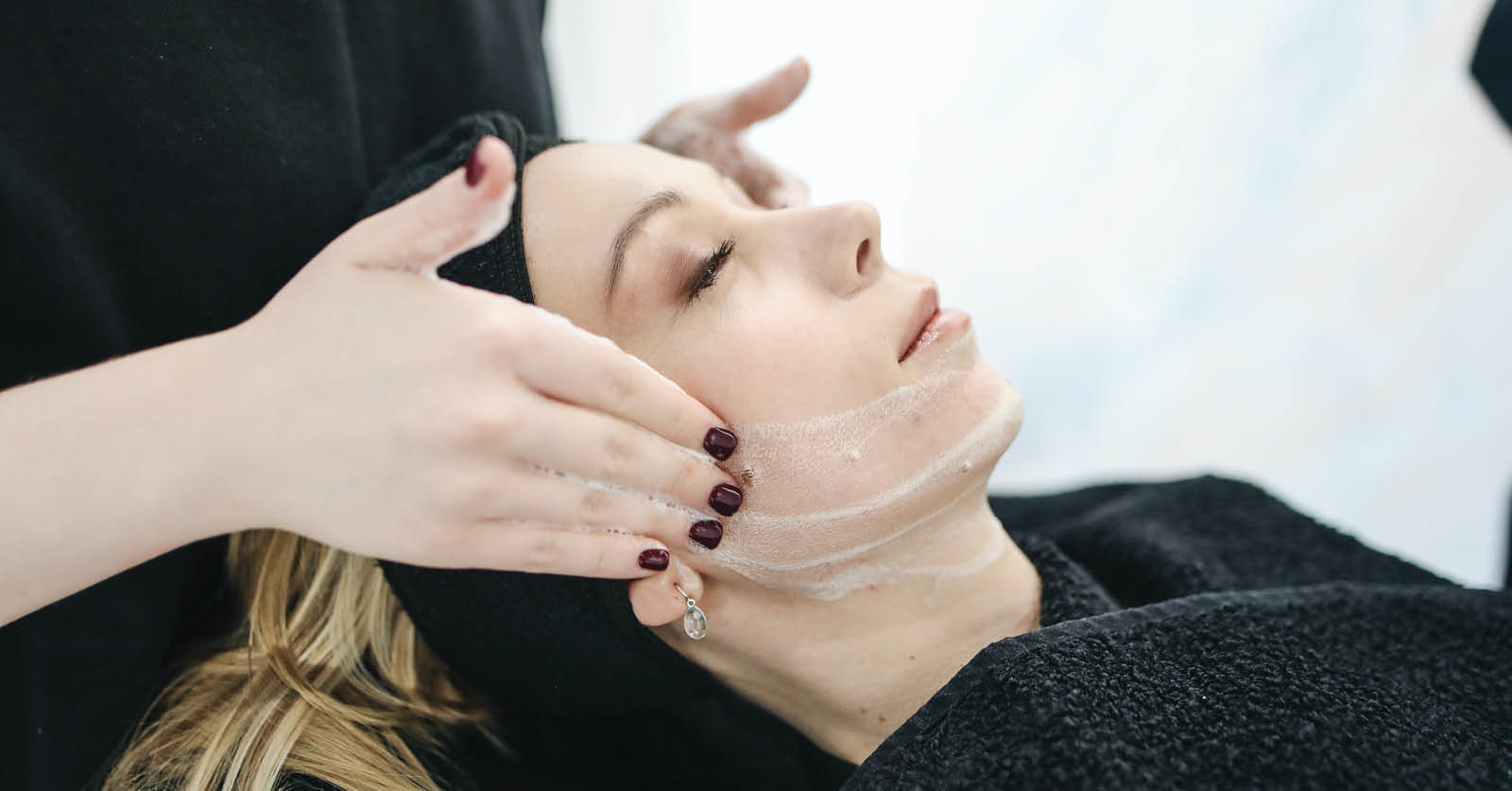 Different types of peeling
Before you start with a peel, it is essential to make sure you buy the right peel for your skin type. At Het Cosmeticahuis, we have suitable peeling for every skin type in the range. With the filters' help at the top of the page, you can indicate your skin type and wishes. The peels that are suitable for you will then appear on the webshop.
Scrub
The lightest type of peel is a scrub. The skin is massaged with small, smooth granules, and thus dead skin cells are gently removed. Examples of this type of peeling are the Neoderma Face Luster Deep Cleansing Scrub and the Tyro Peach Scrub Cream, enriched with chamomile and extra soft skin.
You use a scrub by first cleaning the face. Then distribute a small amount of scrub over your hands and massage it over the wet face with gentle movements. Don't scrub too hard, as this can damage the skin. After scrubbing, rinse and dry the face and take care of it with your daily care. Use a scrub no more than twice a week.
Enzymatic peeling
You can also buy various types of enzymatic peeling at Het Cosmeticahuis. As the name suggests, an enzymatic peel is a mild peel based on enzymes (proteins), often from papaya and pineapple. You apply an enzymatic peeling in a thin layer on the face and let it take effect. The peeling may tingle a little. After a few minutes, remove the peeling from the face, with or without the help of a microwave compress. The hannah Enzymatic Skin Peeling is a peeling that can be used about twice a week and sensitive skin. The Tyro Perfect Skin Peeling works based on, among other things, enzymes from papaya that has a strong exfoliating effect and protects the moisture balance of the skin.
Peeling based on fruit acids
The third type of peeling that can be bought for home use is peeling that works based on fruit acids. These peels are slightly stronger and often not suitable for the most sensitive skins. However, these peels most thoroughly tackle skin problems such as acne, a coarse skin structure, fine lines, etc. It is best to leave the strongest peels with fruit acids to a (beauty) specialist. Our webshop products are all safe for home use but read the packaging instructions carefully before use.
Peels based on fruit acids from our range include the Cenzaa Illuminating Skin Peel 5% based on glycolic acid.
Don't peel too often
The text above has already been mentioned, but we want to emphasize it even more: do not use peeling too often; this can damage the skin. A scrub and an enzymatic peel can generally be used about 1 or 2 times a week. The peels with fruit acids can be used a maximum of once a week. The following applies to all peels: read the instructions on the packaging carefully before using the product!